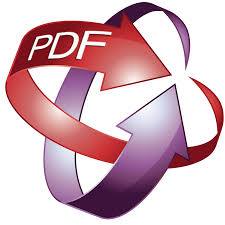 To download article. 
DOI: 10.15507/1991-9468.105.025.202104.629-645
Russian and International Experience of Working with Personality Developing Inquiry
Pavel D. Rabinovich
Deputy Director of the School of Future Anthropology, The Russian Presidential Academy of National Economy and Public Administration (82 Vernadskiy Avenue, Moscow 119571, Russian Federation), Cand.Sci. (Eng.), Associate Professor, ORCID: https://orcid.org/0000-0002-2287-7239, Scopus ID: 57188748346, Researcher ID: N-7024-2015, This email address is being protected from spambots. You need JavaScript enabled to view it.
Mikhail E. Kushnir
Junior Researcher of the Center for Project and Digital Education Development, The Russian Presidential Academy of National Economy and Public Administration (82 Vernadskiy Avenue, Moscow 119571, Russian Federation), ORCID: https://orcid.org/0000-0001-8632-5241, This email address is being protected from spambots. You need JavaScript enabled to view it.
Kirill E. Zavedensky
Deputy Director of the Center for Project and Digital Education Development, The Russian Presidential Academy of National Economy and Public Administration (82 Vernadskiy Avenue, Moscow 119571, Russian Federation), ORCID: https://orcid.org/0000-0001-7379-4639, Scopus ID: 57197808231, This email address is being protected from spambots. You need JavaScript enabled to view it.
Lidia V. Kremneva
Junior Researcher of the Center for Project and Digital Education Development, The Russian Presidential Academy of National Economy and Public Administration (82 Vernadskiy Avenue, Moscow 119571, Russian Federation), ORCID: https://orcid.org/0000-0003-4886-9023, Scopus ID: 57221378611, This email address is being protected from spambots. You need JavaScript enabled to view it.
Igor S. Tsarkov
Chairman of the Centre for Technological Activity "Poisk", P. I. Zabrodin Secondary General Education School No. 29 (16 Parkovaya St., Podolsk 142117, Russian Federation), Cand.Sci. (Eng.), ORCID: https://orcid.org/0000-0002-4947-5969, This email address is being protected from spambots. You need JavaScript enabled to view it.
Abstract
Introduction. Response to challenges of actual mass demand for personalisation of education is not feasible without specification of idea, models and mechanisms of usage of "learning inquiry", which are determined by regional, cultural, social, and historical specifics of society. Relevance of the research is based on the necessity to clarify the term "learning inquiry" to facilitate practical implementation of mechanisms of personal educational logistic realised in digital environment. The article's objective is to present results of analysis of local and international interpretations of the term "learning inquiry" (or its equivalent) as well as practices of its formation and usage.
Materials and Methods. Local and global practices (formalised education, family education, "alternative" education) have been analysed with a searching depth of 5-8 years. Searching requests: educational inquiry, personal(sized) learning inquiry, personalized education, personalized learning, student-initiated learning, selflearning, etc. The following concepts have been reviewed: subjectivity, individualisation, personalization, personification, choice theories by D. Leontiev, intermediate action theory by B. Elkonin, theory of complicated systems and personality by K. Rogers, field theory by K. Levin, concept of deep knowledge by K. Duek, etc.; models and practices of active learning based on subjective position of a student.
Results. Specifics of terminology related to personalized education are determined and described. A preterm "learning request" has been introduced via system of basic principles of creation of "learning inquiry" model. It has been shown that "learning inquiry" is realized via various educational institutions. In digital environment "learning inquiry" becomes a trigger for transformation towards educational logistic.
Discussion and Conclusion. Research results contribute to development of practices of construction of position by participants of educational activity, to practices of work with learning inquiry, to enable to develop mechanisms of transformation towards personal educational logistic and, therefore, to facilitate readiness of educational systems to realisation of personalized education.
Keywords: learning inquiry, subjectivity, anthropopractice (anthological practice), digital educational environment, personalization of education, educational logistic, educational ecosystem, innovative activity
Funding: The article was created by P. Rabinovich, M. Kushnir, K. Zavedensky, and L. Kremneva in frames of scientific research of state assignment by RANEPA, as well as I. Tsarkov with financial support of the Russian Foundation for Basic Research grant per project No. 19-29-14180.
The authors declare no conflict of interest.
For citation: Rabinovich P.D., Kushnir M.E., Zavedensky K.E., Kremneva L.V., Tsarkov I.S. Russian and International Experience of Working with Personality Developing Inquiry. Integratsiya obrazovaniya = Integration of Education. 2021; 25(4):629-645. doi: https://doi.org/10.15507/1991-9468.105.025.202104.629-645
All authors have read and approved the final manuscript.
Submitted 28.07.2021; approved after reviewing 23.08.2021;
accepted for publication 01.09.2021.

This work is licensed under a Creative Commons Attribution 4.0 License.