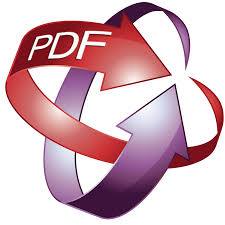 To download article.
UDC 378.11
DOI: 10.15507/1991-9468.086.021.201701.096-111
GENDER ASYMMETRY IN THE MANAGEMENT OF RUSSIAN UNIVERSITIES

Semen D. Reznik
Director of Economics and Management Institute, Penza State University of Architecture and Construction Engineering (28 Prospect Pobedy, Penza 440028, Russia), Dr.Sci. (Economy), professor, ORCID: http://orcid.org/0000-0001-6395-1450 , This email address is being protected from spambots. You need JavaScript enabled to view it.
Svetlana N. Makarova
Associate Professor, Chair of Management, Penza State University of Architecture and Construction Engineering (28 Prospect Pobedy, Penza 440028, Russia), Ph.D. (Economy), ORCID: http://orcid.org/0000-0002-5676-6190, , This email address is being protected from spambots. You need JavaScript enabled to view it.
Olga A. Sazykina
Associate Professor, Chair of Management, Penza State University of Architecture and Construction (28 Prospect Pobedy, Penza 440028, Russia), Ph.D. (Economy), ORCID: http://orcid.org/ 0000-0003-2954-8910, , This email address is being protected from spambots. You need JavaScript enabled to view it.
Introduction: the article deals with the gender role in the management of Russian universities.
Materials and Methods: the authors used statistical and sociological methods of evaluating the Russian university management environment to find out composition and role of women directors in the institution of higher education.
Results: the women are less able to influence decision-making processes at universities, although the share of women among top managers of higher education institutions tends to increase for last fifteen years, namely: at positions of deans of faculties – by 18%, at positions of vice rectors and managers of departments – by 15%, at rector positions – by 8%. That allows to state about active involvement of women into the higher education institution management. Besides, the barriers interfering with the women's career development in the higher education are examined in the article. Firstly, the external factors which do not depend on women (gender stereotypes concerning female heads, gender asymmetry, informal arrangements on exclusively male vacancies, intervention of relatives capable to suppress career aspiration), secondly, the internal factors typical of women (need to be implemented in family life; unavailability to undertake responsibility; underestimation of personal leader potential). Primary groups of increase factors in personal competitiveness of female heads are identified..
Discussion and Conclusions: the authors draw conclusions on gender equality in the Russian universities management. They provide direction for the implementation of special gender researches. The article may be interesting to the experts investigating the problems of the higher education institution management and may be useful for administrative staff of the Russian universities, in particular, for women occupying the seniour management positions.
Keywords: higher education institution management; management potential; gender asymmetry; female managers; management environment of the university
For citation: Reznik SD, Makarova SN, Sazykina OA. Gender asymmetry in the management of Russian universities. Integratsiya obrazovaniya = Integration of Education. 2017; 1(21):96-111. DOI: 10.15507/1991- 9468.086.021.201701.096-111
Contribution of the authors: Semen D. Reznik managed common research work, developed a theoretical framework, and wrote conclusions. Svetlana N. Makarova elaborated research concept, wrote the draft of the article; conducted a socio¬logical study and processed data. Olga A. Sazykina collected, processed and analysed data on computer.
All authors have read and approved the final manuscript.