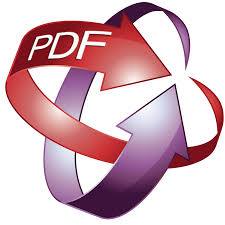 To download article.
UDC 378.147
DOI: 10.15507/1991-9468.086.021.201701.046-053
RETROSPECTIVE ANALYSIS OF COMMUNICATIVE COMPETENCE DEVELOPMENT

Alla A. Isakova
Associate professor, Chair of Foreign Languages, Tyumen Industrial University (38 Volodarsky St., Tyumen 625000, Russia), Ph.D. (Philology), ORCID: http://orcid.org/0000-0003-3312-3034, This email address is being protected from spambots. You need JavaScript enabled to view it.
Introduction: the article outlines the concepts of communicative competence and cross-cultural communication. The authors highlight their place in higher education institutions based on a case-study of Tyumen region (Russia). The increased interest in the process of cross-cultural communication determines the relevance of the research..
Materials and Methods: during the research process the authors used descriptive method, observation and learning with consulting of relevant literature. The methodological basis of the research is a philosophical concept of the relationship between culture and morality, communication, inter-ethnic and ecological culture and others.
Results: this communicative education system should be continuous, comprehensive, interdisciplinary and integrated to promote personal development of students with differentiation depending on professional orientation. Teaching should be consistent with cultural traditions and ethical values as the basis of person's physical and mental health, knowledge of the world and their pl ace in it.
Discussion and Conclusions: the development of communicative competence takes place in the educational process. The communication will be successful in the new changed reality of professional activity. The research of verbal and nonverbal communication is useful for commercial and government institutions. It is necessary to study the communicative process in the educational environment promoting personal development of the students. The conditions of integration processes demonstrate some significant changes. The main priorities of modern higher education are full-fledged formation and development of the student's abilities. It is possible to assume that communicative competence will be the link and the basis of the interaction of all educational forms. The article touches upon the philosophical, literary and cultural problems; the topic determines the choice of Integration of Education.
Keywords: communicative competence; cross-cultural communication; cultural studies; tolerance; preparation of the competent and sought-after specialist
For citation: Isakova AA. Retrospective analysis of communicative competence development. Integratsiya obrazovaniya = Integration of Education. 2017; 1(21):46-53. DOI: 10.15507/1991-9468.086.021.201701.046-053
The author have read and approved the final manuscript.