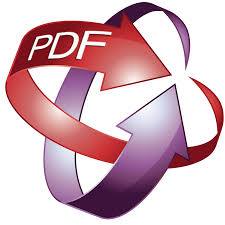 To download article.
UDC 001+378
DOI: 10.15507/1991-9468.085.020.201604.446-455
IMPLEMENTATION OF ESG FOR INTERNATIONAL JOINT EDUCATION PROGRAMMES

Vera I. Zabotkina
vice-rector for international innovative projects, director of Centre for Cognitive Programmes and Technologies, Russian State University for the Humanities (6, Miusskaya Ploshd., Moscow, Russia), Dr.Sci. (Philology), professor, ORCID: http://orcid.org/0000-0001-6674-8052, This email address is being protected from spambots. You need JavaScript enabled to view it.
Vasily I. Makolov
head of quality management department, associate professor, Chair of Quality Management, National Research Mordovia State University (68, Bolshevistskaya St., Saransk, Russia), Ph.D. (Economy), ORCID: http://orcid.org/0000-0001-5610-6750, This email address is being protected from spambots. You need JavaScript enabled to view it.
Introduction: joint international programmes stimulate staff and student mobility, provide joint studies, provide development of joint study programmes of excellence, and open up new possibilities for cooperation between countries. Promotion and development of joint international programmes depend on effective quality assurance system which is high on the universities` priority list. ESG provide solid basis for the quality assurance system development at both institutional and programme levels. The problems of ESG interpretation in compliance with national legislative systems and education traditions in the countries participating in Bologna process are paid much attention to. Our emphases are on the practical aspects of ESG (2015 version) implementation. The article concentrates on one of the most acute problems facing Russian Higher Education Institutions in the field of development and promotion of joint international programs: the problem of setting up modern quality assurance systems compatible with those in European HEIs is closely correlating with the profile of the journal "Integration of Education". The journal centers around the publications on the enhancement and dissemination of the best practices on integration of regional education in Russia and abroad.
Materials and Methods: methodical and practical aspects of the implementation of the ESG provisions for international joint educational programs on the basis of the European approach to education quality are the materials of study. The descriptive method, analysis of documents about education quality, and synthesis were used as research methods.
Results: the authors come up with concrete recommendations for the implementation of the ESG renewed version (2015) in Quality Assurance systems of joint international programmes. This approach enhances the practical value of ESG. Modern Quality Assurance system is one of the main prerequisites for the successful collaboration among higher Education Institutions worldwide.
Discussion and Conclusions: the authors have identified and analyzed the key directions of ESG implementation in Quality Assurance system within joint international proggrames.
Keywords: quality; international joint educational programmes; European standards and Guidelines (ESG); educational organization; quality assurance
For citation: Zabotkina VI, Makolov VI. Implementation of ESG for international joint education programmes. Integratsiya obrazovaniya = Integration of Education. 2016; 4(20):446-455. DOI: 10.15507/1991- 9468.085.020.201604.446-455
All authors have read and approved the final manuscript.