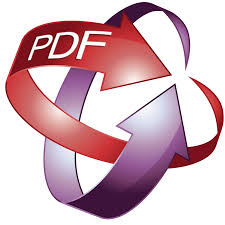 To download article.
UDC 37.316.3(470+571)
DOI: 10.15507/1991-9468.085.020.201604.438-445
CONTINUING EDUCATION IN THE DEVELOPMENT OF CHANGING SOCIETY AND PERSONALITY: THE INTEGRATION OF RESEARCH POSITIONS IN RUSSIA AND FOREIGN COUNTRIES

Elena A. Pushkareva
professor of law and philosophy faculty, Novosibirsk State Pedagogical University (28, Vilyuyskaya St., Novosibirsk, Russia), Dr.Sci. (Philosophy), ORCID: http://orcid.org/0000-0002-1857-6783, This email address is being protected from spambots. You need JavaScript enabled to view it.
Introduction: the article analyzes the problems of continuous education (lifelong education) formation in the modern changing environment. The author identify characteristic features and mechanisms of Continuous Education functioning, to integrate basic research position on the issue in Russia and foreign countries. The purpose of this article is to determine the nature of those changes which affect the operation of continuous education and their details.
Materials and Methods: the research methodology is a synthesis of the philosophical analysis of the education continuity problems, its orientation and contents at different levels of the modern educational system that allows you to explore Continuing Education primaril y as a process.
Results: the author of the article compares key approaches to the problem, the Russian and foreign researchers. It is noted that in the foreign research literature also pays considerable attention to various approaches to the definition of concepts in the field of Continuous Education: primarily, such as "education throughout life" (lifelong learning) or "continuing education" (continuing education); and, to this approach as the "adult education" (adult education). The author focuses on the fact that the fundamental factor in the functioning of Continuing Education is its definition, primarily as a process of personality adaptation to the diverse and constantly changing conditions of social development.
Discussion and Conclusions: in conclusion of this article author's research conclusions, revealing defining the specifics of the changes affecting the operation of Continuing Education. The author emphasizes that the conditions of society and the personality development constantly changing and significantly determine the character of Continuous Education development.
Keywords: continuing education; continuous education process; continuous training of the personality; changing conditions of social development; lifelong learning; a dult education
For citation: Pushkareva EA. Continuing education in the development of changing society and personality: the integration of research positions in Russia and foreign countries. Integratsiya obrazovaniya = Integration of Education. 2016; 4(20):438-445. DOI: 10.15507/1991-9468.085.020.201604.438-445
The author have read and approved the final manuscript.