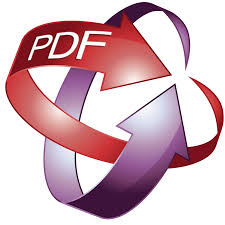 To download article.
UDK 37.016:811.111
DOI: 10.15507/1991-9468.098.024.202001.111-143
Efficiency of Organizations Entitled to Award Academic Degrees
Sergey I. Pakhomov
Professor of Chemical Physics Chair, National Research Nuclear University MEPhI (Moscow Engineering Physics Institute) (31 Kashirskoye Shosse, Moscow 115409, Russia), Dr.Sci. (Chemistry), Professor, ORCID: https://orcid.org/0000-0002-7855-5394, Scopus ID: 57196116928, Researcher ID: AAE-3841-2019, This email address is being protected from spambots. You need JavaScript enabled to view it.
Igor M. Matskevich
Head of Chair of Criminology and Criminal Executive Law, Kutafin Moscow State Law University (9 Sadovaya-Kudrinskay St., Moscow 125993, Russia), Dr.Sci. (Law), Professor, ORCID: https://orcid.org/0000-0002-4270-1599, This email address is being protected from spambots. You need JavaScript enabled to view it.
Valery A. Gurtov
Director of The Center for Budget Monitoring, Petrozavodsk State University (33 Prospekt Lenina, Petrozavodsk 185910, Russia), Dr.Sci. (Physics and Mathematics), Professor, ORCID: https://orcid.org/0000-0002-2442-7389, Scopus ID: 57196059838, Researcher ID: D-5286-2015, This email address is being protected from spambots. You need JavaScript enabled to view it.
Natalia V. Melekh
Senior Researcher of The Center for Budget Monitoring, Petrozavodsk State University (31 Prospekt Lenina, Petrozavodsk 185910, Russia), Ph.D. (Physics and Mathematics), ORCID: https://orcid.org/0000-0002-1924-7228, This email address is being protected from spambots. You need JavaScript enabled to view it.
Ekaterina I. Zaugolnikova
Referent of The Department of Certification of Scientific and Pedagogical Workers of the Ministry of Science and Higher Education of Russia (51 Lyusinovskaya St., Moscow 117997, Russia), ORCID: https://orcid.org/0000-0001-7024-3073, This email address is being protected from spambots. You need JavaScript enabled to view it.
Introduction. As part of the Bologna process since September 1, 2016, the Russian government has granted the right to award academic degrees to leading educational and scientific organizations on par with Dissertation Defense Councils under Higher Attestation Commission, modeled after the system adopted at OECD member-states and universities. Currently, 27 educational and scientific organizations are exercising this right. However, the problematic issue is the assessment of their efficiency. The purpose of this research is to analyze the efficiency of Dissertation Councils of the above-mentioned scientific and educational organizations by comparing them in terms of efficiency with classical Dissertation Defense Councils established by the decree of the Ministry of Education and Scie nce of Russia.
Materials and Methods. The research objects are Dissertation Councils of scientific and educational organizations of higher education (hereinafter referred to as pilot organizations) that have the right of independent award of academic degrees according to the Federal Law No. 148 issued on May 23, 2016 "On Amendments to Article 4 of the Federal Law 'On research and state scientific and technological policy'". Dissertation Councils efficiency analysis is made using following indicators: Dissertation Councils members' compliance with the Higher Attestation Commission requirements, structure of candidate and doctoral defenses, Dissertation Councils members' publications and publication activity of degree seekers. Statistical data analysis methods were applied including mean comparison me thods, clustering, factor analysis.
Results. There are 337 pilot Dissertation Defense Councils and 374 classical Dissertation Defense Councils. In 2016, 24% of defenses were reviewed by pilot councils of the total number of defenses in classical Dissertation Councils of the entire network. In 2018 70 doctoral and 591 candidate defenses in "pilot" councils were held, amounting to 7% of the total number of defe nses in classical Dissertation Councils.
Discussion and Conclusion. The article will be useful to the heads of federal authorities making management decisions in the field of training and certification of highly qualified scientific personnel, to the chairmen and scientific secretaries of dissertation councils, as well as to scientific and pedagogical workers carrying out analytical studies in this subject area.
Keywords: academic degree holders' certification, right of independently award of scientific degrees, High Attestation Commission, candidates and doctors of sciences, dis sertation councils
For citation: Pakhomov S.I., Matskevich I.M., Gurtov V.A., Melekh N.V., Zaugolnikova E.I. Efficiency of Organizations Entitled to Award Academic Degrees. Integratsiya obrazovaniya = Integration of Education. 2020; 24(1):111-143. DOI: https://doi.org/10.15507/1991-9468.098.024.202001.111-143
Acknowledgements: The authors would like to thank member of Department of Scientific and Pedagogical Staff Certification at the Ministry of Science and Higher Education of Russia M. P. Petrov, as well as memebers of the Budget Monitoring Center at Petrozavodsk State University Yu.N. Berezhnaya, A.V. Stasevich, V. A. Sidorov for the assistance in the collection and processing of st atistical information.
Contribution of the authors:
Sergey I. Pakhomov – research concept development; data analysis.
Igor M. Matskevich – research concept development; data analysis.
Valery A. Gurtov – research; analysis; data interpretation.
Natalya V. Melekh – research; analysis; data processing.
Ekaterina I. Zagolnikova – data formation and processing.
The authors have read and approved the final manuscript.
Submitted 15.07.2019; revised 24.12.2019; published online 31.03.2020.

This work is licensed under a Creative Commons Attribution 4.0 License.