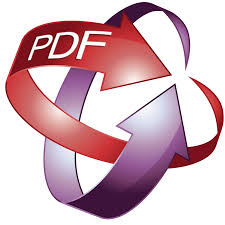 To download article.
UDK 316.477-053.5
DOI: 10.15507/1991-9468.090.022.201801.134-150
Schoolchildren's Career Trajectory Рlanning: Focus on "Want", "Can" and "Need"

Valery A. Gurtov
Director of the Budget Monitoring Center, Petrozavodsk State University (33 Prospekt Lenina, Petrozavodsk 185910, Russia), Dr.Sci. (Physics and Mathematics), Professor, ORCID: http://orcid.org/0000-0002-2442-7389, Scopus ID: 7003923431, Researcher ID: D-5286-2015, This email address is being protected from spambots. You need JavaScript enabled to view it.
Evgenia A. Khoteeva
Juniour Research Scientist of Budget Monitoring Center, Petrozavodsk State University (33 Prospekt Lenina, Petrozavodsk 185910, Russia), ORCID: https://orcid.org/0000-0003-2989-6771, This email address is being protected from spambots. You need JavaScript enabled to view it.
Introduction: future youth career trajectory planning in Russian society is conditioned on by a strong gap in supply and demand in a labor market and educational services market in terms of its professional qualification structure. There are several reasons for such gap but one of them is that pupils' vocational guidance is traditionally aimed at university or college choice for education rather than building conscious individual career trajectory taking into account occupations demand. The goal of the article is to justify the need to adjust benchmarks for early career guidance and build it on the basis of future career path designing taking into account all career guidance.
Materials and Methods: the research methodology is based on a transparent information environment principle application that takes into account all three components of professional choice: "want", "can" and "need". This principle is rooted on a comparative theoretical analysis of foreign and domestic approaches to vocational guidance. Schoolchildren survey results gained during republican vocational guidance lesson (Republic of Karelia), graduates' survey results obtained in a framework of federal graduates employability monitoring, statistics indicators on a labour market and education system are widely used as empirical basis of the research.
Results: the authors both developed and implemented a transparent information environment principle in a form of the "My Career" Internet resource allowing each type of user (pupils, parents, teachers) to return repeatedly to a variety of opportunities on individual's professional development in a labour market. The logic of vocational guidance sequent measures in terms of career guidance has been substantiated starting from an occupation choice through employer choice and ending with a choice of vocational education place.
Discussion and Conclusions: the research results will be both useful for teachers and coaches since they justify sequence actions in vocational guidance activities implementation as well as methodological support for career-oriented lessons. Development and adaptation of the developed toolkit allow to carry out quantitative assessment of career guidance performance. Further toolkit dissemination will be based on a transparent information environment extending into other Russian Federation regions and access realizing to web-resources within mobile devices.
Keywords: vocational guidance, pupils, professional self-determination, educational path, professional counselling performance
Acknowledgements: the article was prepared with the partial financial support of the Ministry of Education and Science of the Russian Federation (contract 27.4292.2017/NM) with in the framework of the project under Strategic Development Program at Petrozavodsk State University.
For citation: Gurtov V.A., Khoteeva E.A. Schoolchildren's Career Trajectory Рlanning: Focus on "Want", "Can" and "Need". Integratsiya obrazovaniya = Integration of Education. 2018; 22(1):134-150. DOI: 10.15507/1991-9468.090.022.201801.134-150
Contribution of the authors: Gurtov V.A. – research management; development of methodological research basis and article concept; goals and objectives setting; theoretical analysis of scientific approach; literature review; development of a criteria system for vocational and guidance performance. Khoteeva E.A. – development of methodological materials for vocational guidance lessons; graphic representation of graduates and students survey results; literature review; statistic data processing and sociological survey analysis; development of a criteria list for vocational guidance performance.
All authors have read and approved the final manuscript.
Submitted 07.06.2017; revised 26.09.2017; published online 30.03.2018.

This work is licensed under a Creative Commons Attribution 4.0 License.